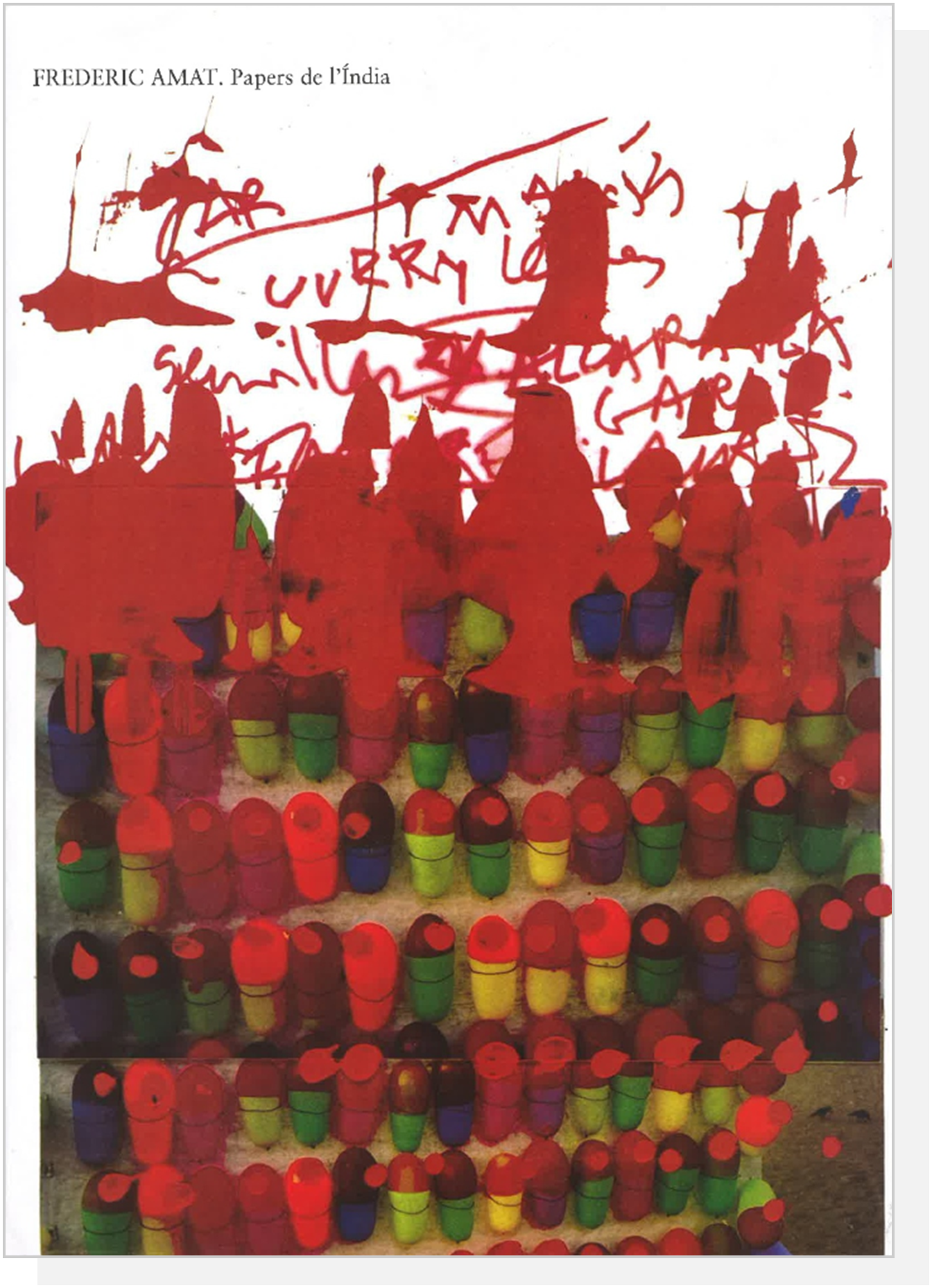 Papers de l'Índia.
Author: Frederic Amat
Catalan
B-32962-2003
10,00€ | Paper envelope | 22.9 x 32.1 cm | 4 pp.
Casa Asia | Barcelona, 2003
10€
In "Papeles de la India" (2011), Frederic Amat gathered a hundred drawings on paper (30×30 cm) that were drawn during his trips to the north and south of India since 2000. Designer of Casa Asia's logo, which has remained intact since the institution was founded, the drawings he presented at Casa Asia's Barcelona headquarters are part of his most expressive and gestural painting. Along with this series of drawings, he also presented a video made throughout his stay in this country. More than an artist's book, it is an object designed by the artist which includes a folio size envelope with one of his paintings and an inclusive mosaic which collects all his fieldwork. The exhibition took place at Palau Baró de Quadras in 2003. The hundred drawings are equivalent to one hundred poems written following the unique experience of a training trip.
For more information, contact the email [email protected].