We are the main body for public diplomacy in Spain on Asia-Pacific.

A window open to this region in all its diversity.

Meeting point for all those actors interested in this area.
The Asia-Pacific region is the planet's new center of gravity. Not only does it lead the changes that are taking place in the 21st century, but it also points out the challenges that our societies will have to address in all areas of knowledge: economy, art and culture, society, education, technology, innovation or science. Asia-Pacific is closer than ever.
In today's digital and interconnected society, our mission is to promote knowledge and relationships with this defining area of ​​the world. We collaborate in the design of open, innovative and sustainable societies, thanks to the support of the Ministry of Foreign Affairs, the European Union and Cooperation, the Generalitat of Catalonia and the City Councils of Barcelona and Madrid, the driving administrations of our Consortium.
Since 2001 we have advised on the implementation of positioning strategies in Asia, we have taken part in EU programs towards Asia, and we have spread the diversity of its culture through exhibitions, book presentations, festivals and film series. Casa Asia also educates in Asian languages ​​and disciplines for school students, paying special attention to the promotion of values ​​such as cooperation, solidarity and non-discrimination.
We also analyse current events of this continent, we set up joint activities with the Asian communities residing in our country, we collaborate with initiatives that promote interculturality and the Sustainable Development goals of the 2030 Agenda, and we get involved in bilateral forums with Asian countries. In all these years, Casa Asia has become a benchmark and meeting point in our country of one of the most dynamic regions in the world: Asia-Pacific. Casa Asia is based in Barcelona and has a Centre in Madrid.
Headquarters in the Technological District of Barcelona
Since November 2018, Casa Asia has moved to the building of the National Commission for Markets and Competition (CNMC) in Barcelona, in the heart of the 22@ district, a benchmark in the urban transformation process of Barcelona and a strategic technological, academic, cultural and innovation hub in the city.
Previously, Casa Asia had its first headquarters in Palau del Baró de Quadras (2003-2013), and later moved to one of the pavilions of the Sant Pau Modernist Site, (2013-2018).
The Casa Asia Centre in Madrid is in Palacio de Cañete, located in the historic centre of the city.

At Casa Asia we maintain a constant commitment to the 2030 Agenda approved by the UN and its 17 Sustainable Development Goals (SDG). We firmly believe in the need to direct our activity towards compliance with the SDGs, which range from the elimination of poverty to the fight against climate change, education, women's equality, the defence of the environment or the design of our cities.
Its purpose is to promote relations with Asian countries in the field of economic diplomacy. It is a meeting point between Asian countries and economic agents, companies, entrepreneurs and research centres from Europe, Spain, Catalonia, Barcelona and Madrid. In recent years, it has worked advising cities, Autonomous Communities and other entities, offering the know-how that Casa Asia has.
It promotes knowledge of the sociopolitical, cultural and geostrategic realities of Asia-Pacific and follows current sociopolitical and cultural issues, as well as the commemorations that mark the international agenda. To promote networking with other institutions in Ibero-America, Europe and Asia and disseminate the Sustainable Development Goals of the UN 2030 Agenda.
It contributes to the development of content on Asia-Pacific regarding teaching and promotes university studies on Asia-Pacific in Spanish universities, and their internationalization in Asia. It promotes knowledge, skills and linguistic, cultural and socio-occupational skills on Asia-Pacific among Spanish civil society and helps mobility among experts and increases academic exchanges.
It encourages making Asian cultures known in the visual arts, film, plastic arts, architecture and literature. For this reason, it programs exhibition projects, film series, courses, seminars and meetings or round tables, as well as publications. It redefines intercultural dialogue, generating meeting points between different actors from Asia, Europe and the United States, in the field of culture and its cultural industries.
DIVERSITY AND INTERCULTURALITY
It promotes mutual understanding, dialogue, exchange, and collaboration with Asian groups and people of Asian origin, as well as their visibility and participation in public spaces and in civil society, paying special attention to the participation of women and young people. It favours networking with public and private entities, associations and professionals.
To communicate Casa Asia's programs through its digital platforms (website, newsletters and social networks) and in the media. It positions the institution before society as a reference institution on Asia-Pacific and projects it as a tool at the service of Spanish public diplomacy. It disseminates current content on Asia-Pacific and implements internal digitization processes and ICT strategies.
Casa Asia's Staff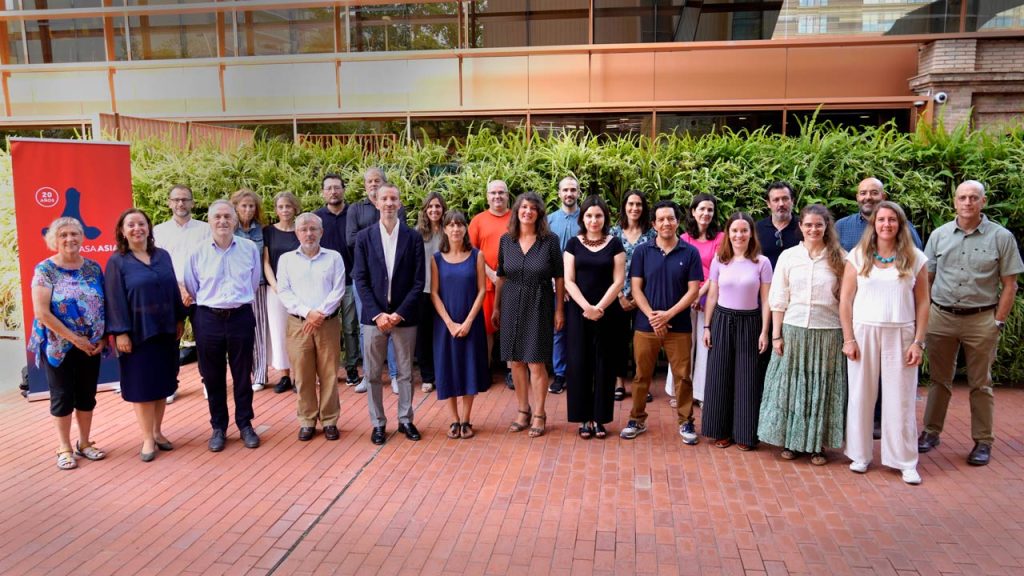 Casa Asia Headquarters Barcelona
Javier Parrondo
Director General
Ángel Aranguren
Executive Advisor of General Direction
Silvia Pascual
Secretary General Direction
Neus de Campos
Coordinator General Secretariat
Adelaida Rodríguez
Administration and HR Project Manager
Jordi González
Financial Advisor
Amadeo Jensana
Economy and Business Department Director
Guillermo Martínez Taberner
Economy and Business Department Project Manager
Rafael Bueno
Politics, Society and Education Department Director
Yasmin Paricio
Politics, Society and Education Department Coordinator
Gaëlle Patin-Laloy
Diversity and Interculturality Programme Project Manager
Imma Llort
Bamboo School Coordinator
Menene Gras Balaguer
Culture and Exhibition Department Director
Rodrigo Escamilla Sandoval
Culture and Exhibition Department Coordinator
Oihana Montilla
Media Library Director
Marta Moreno
Media Library Coordinator
Josep Casaus de la Fuente
Communication Director
Marta Ballada
Communication Department Project Manager
Oriol Gironès Gomis
Communication Department Coordinator
Amaia Judge
Communication Department Coordinator
Cristian Moreno
Logistics Maintenance Assistant
Francesc Sempere
Logistics Maintenance Assistant
Casa Asia Centre-Madrid
Emilio de Miguel Calabia
Deputy Director of Casa Asia-Madrid
Elvira Bodi
Programmes Coordinator Madrid
Carmen Bedoya
Economy and Business Department Coordinator Madrid
Cécile Senén
Education Department Coordinator Madrid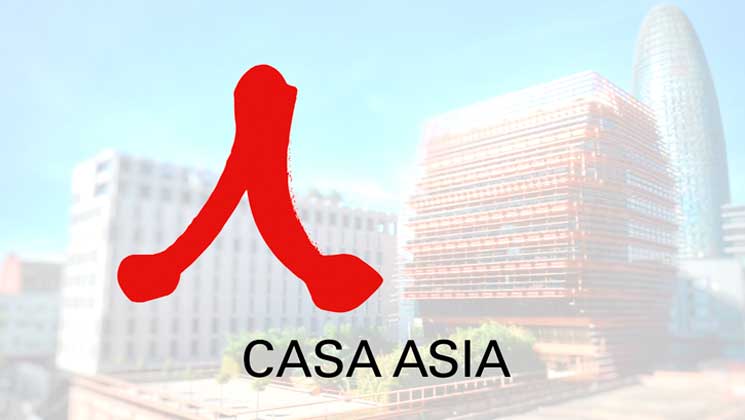 2022-2025 Strategic Plan
Coming soon