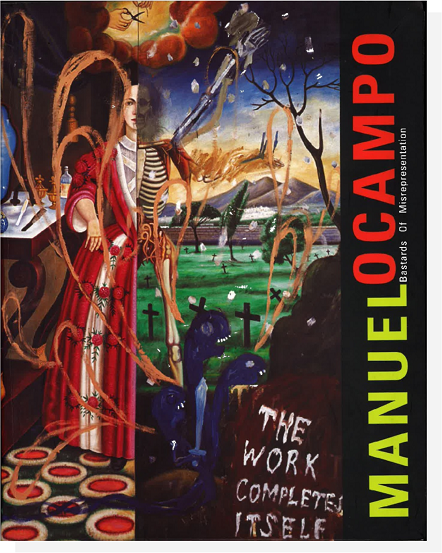 Manuel Ocampo. Bastards of Misrepresentation.
Authors: Menene Gras Balaguer (Ed.), Juan Guardiola, Kevin Power, Fernando Castro Flórez, Chon A. Noriega, David Burrows, Gaston Damag, Sandra Danicke, Jennifer P. Borum, Fernando Huici, Kenneth Baker, Curro González, Pedro G. Romero, Eduardo Arroyo, Guillermo Pérez Villalta, Victoria Combalía, Don, Hilda M. Rodríguez.
Spanish | English
978-84-932950-1-9
50,00€ | Paperback | 24 x 28.3 cm | 406 pp.
OUT OF STOCK
Casa Asia | Barcelona, 2005
50€
The title of this book, "Bastards of Misrepresentation", is the result of a play on words which leads to multiple associations, which are essential to reach a certain understanding of the Filipino artist Manuel Ocampo's work. The bastard is the monstrum to which Ocampo identifies himself, as a Filipino by birth but also a hybrid of nationalities such widely differing as Spanish and American, or Malaysian and Chinese amongst others, and which were eventually tamed by "their colonial owners", as the artist claims. The statement "Bastards of the misrepresentation" allows in turn to identify the bastard as an illegitimate child and as a degenerate. In the same way, history is not history, but historya for Ocampo. A story that does not necessarily have the veracity of the facts which are being told, but the facts themselves. It is the first complete monograph dedicated to the career of this artist, coinciding with the exhibition carried out by Casa Asia in 2005.
For more information, contact the email [email protected].