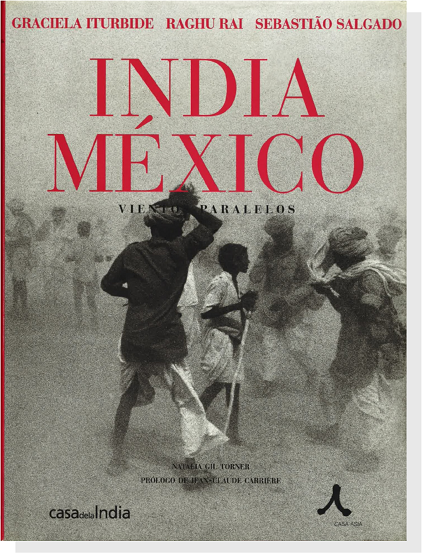 India, México: Vientos paralelos.
Authors: Natalia Gil Torner, Jean-Claude Carrière.
Spanish
84-7506-631-3
30,00€ | Hardcover | 25 x 33 cm | 192 pp.
OUT OF STOCK
Ed. Turner, Casa Asia y Casa de la India, 2003
30€
"A great photographer isn't a painter. Nor is he a cartoonist, let alone a writer or a musician. It could be that he did not have any provision for these activities that we call artistic. It is only good to take pictures and, for this, you need a camera. The exercise of his talent depends on a technique. It could not manifest itself before the invention of this technique. "
These words of Jean-Claude Carrière are applied to the three photographers that this publication brings together, coinciding with the exhibition held at Casa Asia and Casa de la India in 2002. They are the Brazilian Sebastiao Salgado (1944), the Mexican Graciela Iturbide (1942) and the Indian Raghu Rai (1942) who, despite the existing distances between them, portray worlds that have more in common than at first glance seems like.
For more information, contact the email [email protected].