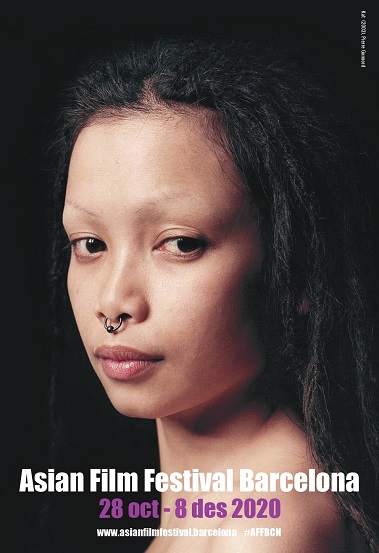 Catalán | Castellano | Inglés
12€ | Free during the festival | 102 pag.
AVAILABLE
12€
The new edition of the Asian Film Festival Barcelona | AFFBCN 2020 will have an extensive programme of films, meetings and dialogues, with the intention of contributing to the knowledge of cinematographies that are not normally as present as others in the commercial circuits. As in previous editions, we will have more than a hundred
feature films from a wide range of territories, from Central Asia to Southeast Asia and from there to the Asia-Pacific region. This will allow us to explore productions from over twenty-five countries, from Iran and the former Soviet republics of Central Asia, Kazakhstan, Kyrgyzstan and Uzbekistan, to Afghanistan, India, Nepal, Bangladesh, China, Hong Kong, Taiwan (China), Mongolia, Korea, Japan, Sri Lanka, Malaysia, Myanmar, Thailand, Singapore, the Philippines, Indonesia, Cambodia, Laos, Vietnam and the Asia-Pacific region with Australia and New Zealand. Understanding that all landscapes are culturally conditioned, diversity is a challenge for the viewer, who is offered tools through these narratives to find out what does cinema, in each of the countries mentioned here, brings to us. The almost 120 productions that will be presented this year have been produced between 2018 and 2020, despite the fact that most of them are from 2019. They will be distributed as in previous editions between the Official, Official Panorama, Discoveries, Netpac and Special Sections, all in competition, as well as the Kinuyo Tanaka Retrospective
at Filmoteca de Catalunya.
For more information, contact the email [email protected].