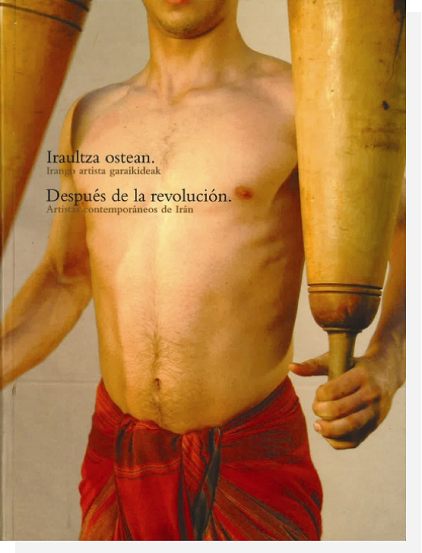 Authors: Octavio Zaya (Ed.), Hamid Dabashi i Chus Martínez.
Basque | Spanish | English
84-7907-491-4
15,00€ | Paperback | 18.7 x 25 cm | 316 pp.
OUT OF STOCK
Koldo Mitxelena Kulturunea | Casa Asia, 2005
Diputación Foral de Gipuzkoa, Dirección General de Cultura.
15€
This publication aims to explore not only the contemporary artistic practices which emerge in Iran after the 1979 revolution, but also the lives of the artists who agree to come into terms with the cultural, psychological and, social impact of the events which followed the convulsion experienced by their country. In the texts gathered in this book there is an express intention to address the contradictions, frictions and uncertainties which have a close relation to the search for a new identity of change and transformation in turbulent times. Despite the progressive aperture of this country to the international arena, this book remains a testimony to take into account whilst going through this country's recent decades of art history.
The Iranian artists whose Works are presented are: David Abir, Shoja Azari, Kouross Esmaeli, Shadi Ghadirian, Fariba Hajamadi, Y.Z. Kami, Elahe Massumi, Farhad Moshiri, Shirin Samadi Aliabadi, Shahryar Nashat, Seifollah Samadian, Shirin Neshat and Sadegh Tirafkan.
For more information, contact the email  [email protected].