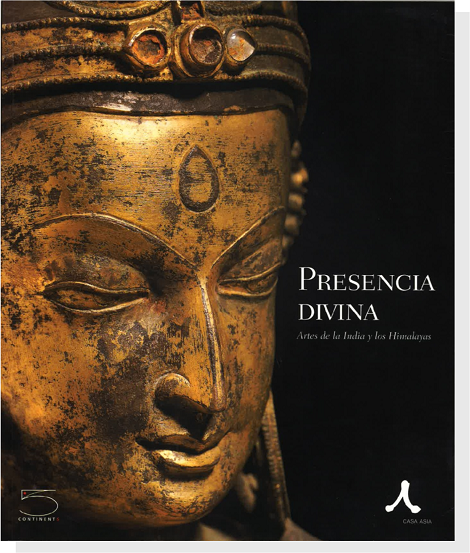 Authors: Jane Casey, Naman P. Ahuja, David Weldon, Jennifer Grey (Ed.).
Spanish
88-7439-073-4
30,00€ | Paperback | 24.1 x 28.5 cm | 180 pp.
NOT AVAILABLE
Jennifer Grey, 5 Continentes | Barcelona, 2003
Casa Asia.
30€
This book is the testimony that remains of the inauguration of Casa Asia's headquarter at Palau del Baró de Quadras (May 2003). Conceived in a catalogue format, the book retrieves the contents of the exhibition consisting of a collection of unique pieces that are part of the Indian artistic and cultural legacy and the Himalayas, the origin of which dates back to the third century before Christ. It offers a vision of the art of India and the Himalayas from a global perspective, addressing not only those aspects related to the different religions and cults of this region, but also the geographical environment and the historical and social context in which those millenary cultures' manifestations took shape.
For more information, contact the email [email protected].