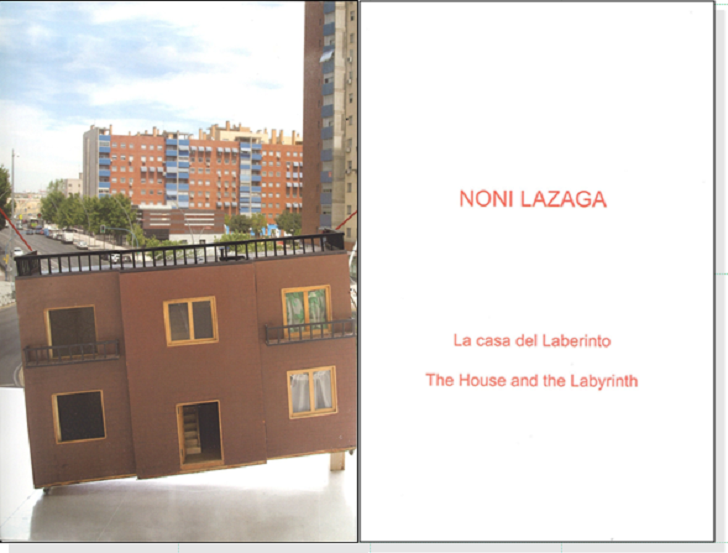 Authors: Menene Gras Balaguer, Noni Lazaga.
Spanish | English
978-84-606-9862-3
7,00€ | Paperback | 14.8 x 21 cm | 59 pp.
AVAILABLE AT CEART
CEART (Centro de Arte Tomás y Valiente), Ayuntamiento de Fuenlabrada | Madrid, 2015
Casa Asia.
7€
"The House of the Labyrinth" is the title of this little book which collects the expositive project by Noni Lazaga, commissioned by Menene Gras Balaguer at CEART (Centro de Arte Tomás y Valiente, Madrid, 2015). The artist is the author of two books "The Japanese calligraphy" (Hiperion, 2007) and "Washi. The Japanese paper" (Ed Clan, 2nd ed, 2014).
Her project consisted on an spatial interaction with an installation for a traffic place conceived as an "in-between" that works as an exchanger between the ground floor and the second floor; and that separates but also unites the nothingness and the being of the world, equaling relocation and change to the passage of time, following the being's path to existence. This book gathers images of the artist's strategy acting directly on this hostile space, going through it with a drawing in three dimensions suspended in the air. It is about a calligraphy expanded in the space, by which the artist wrote in a language of its own invention, distancing from spatial signs of its typical language.
For more information, contact the email [email protected].