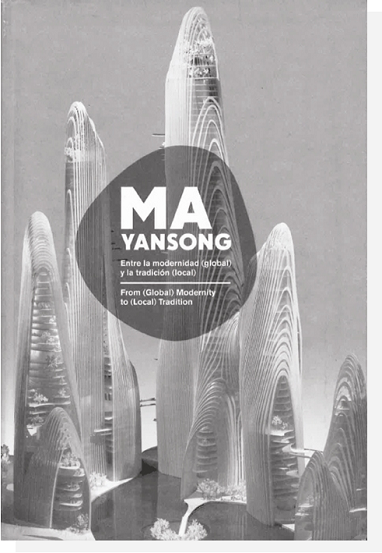 Authors: Menene Gras Balaguer (Ed.), Huang Du, Ma Yansong.
Spanish | English
978-84-15391-36-4
38,00€ | Paperback | 16.7 x 24.5 cm | 382 pp.
AVAILABLE AT FUNDACIÓN ICO
Actar, Fundación ICO | Barcelona, 2012
Casa Asia.
38€
This book was conceived as a monograph dedicated to the architect Ma Yansong (Beijing, 1975), founder of MAD (MA, his name + D, of design) Architects in 2004, in Beijing. Since its beginnings, the architect's strategy has been to clean up the urban network, with interventions on a small scale, where the symbiosis with existing constructions prevents extreme chaebolization and its demolition to yield to new implementations. If a house is seen as a machine to live inside, like Ma Yansong pointed out, as we move away from the machine age, we are left with the question of what message architecture should convey and how the need for the habitat should be resolved. Taking into account the supposed social coverage to which the ideal city would respond. Projects such as the Fake Hills, Beijing 2050, the Harbin Cultural Island, the Taiping Vista Apartments or the Ordos Museum, among the more than thirty projects that are presented, are examples of the architecture that links the concept of landscape with painting and poetry, as it has been transmitted in China from generation to generation since antiquity, thanks to the tradition and cutting-edge technologies that facilitate futuristic discourse.
For more information, contact the email [email protected].