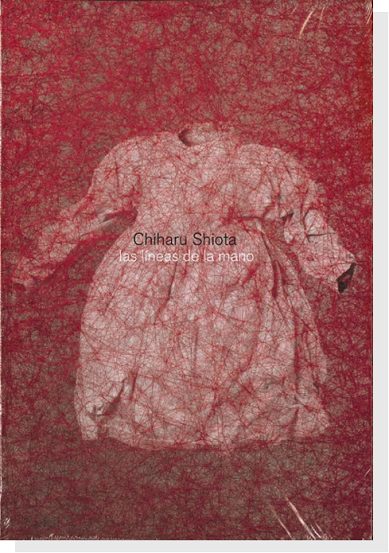 Authors: Menene Gras Balaguer (Ed.), Toshikatsu Omori, Madoka Matsumura, Kelly Long, Mami Kataoka, Akiko Kasuya, Hitoshi Nakano, Tsutomu Mizusawa, Akira Tatehata, Andrea Jahn.
Spanish
978-1-940291-36-9
48,00€ | Hardcover | 17.3 x 24.1 cm | 431 pp.
OUT OF STOCK
Casa Asia, Actar | Barcelona, 2014
Japan Foundation, Galeria Nieves Fernández, EACC (Espai d'Art Contemporani de Castelló).
48€
Spanish version of the book that covers the whole trajectory of this Japanese artist from her beginnings to the present. This monograph brings together ten of the most significant texts written about her and images of her work between 2003 and 2013. In this decade, Chiharu Shiota has consolidated an international trajectory that at the beginning interrogated without knowing what its development would be. Her most recurrent themes are located at the center of our own existence, with death and disappearance always present. The visual poetics that she constructs responds to the exploration of the being of art and the temporality of the very being of the world. The authors approach different aspects of life and work, completing a mosaic of interventions that make explicit reference to silence, solitude and discourse that daily stimulates their artistic practice. The participation of the artist has been crucial for the realization of this book, which was made following the unprecedented exhibition project presented at Casa Asia (2012-2013).
For more information, contact the email [email protected].