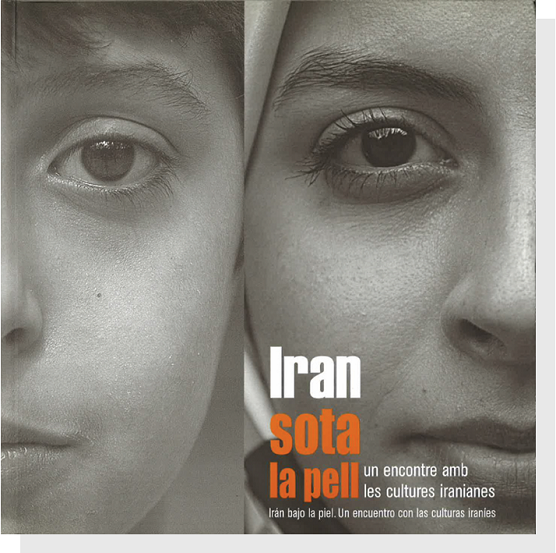 Iran Under the Skin. | Irán bajo la piel. | Iran sota la pell. Contemporary Iranian Cultures. | Un encuentro con las culturas iraníes. | Un encontre amb les cultures iranianes.
Authors: Ion de la Riva, Josep Ramoneda, Firouz Firouz (comisario -"Irán bajo la piel."), María Jesús Merinero ("Creatividad, compromiso, cosmopolitismo: tres dimensiones de la sociedad iraní."), Daryush Shayegan ("Las dos vertientes del «chapado»: occidentalización e islamización."), Reza Sheikh ("Mujeres persas, luchadores persas.").
Catalan | Spanish | English
84-932950-9-4
25,00€ | Paperback | 24.1 x 24 cm | 185 pp.
Casa Asia y CCCB | Barcelona, 2004
25€
"Iran Under the Skin" includes a proposal jointly presented by Casa Asia and CCCB, which was born with the firm will to offer a polyhedral approach to a country like Iran whose complex reality was quite unknown to the Spanish public. The international political events in the 90s turned Iran into the focus of attention, not to say surveillance. The exhibition project that is behind this book was part of an era in which the media was talking about Iran and its anchorage in Islamic religious tradition and, at the same time, its clear commitment not to disconnect from the West. This project tried to shy away from topics associated with Iran, and instead to pose that the present debate between opposites was not a recent phenomenon but an essential axis which has marked Iranian culture for several generation and, which in a way constitutes a substantial element thereof.
For more information, contact the email [email protected].