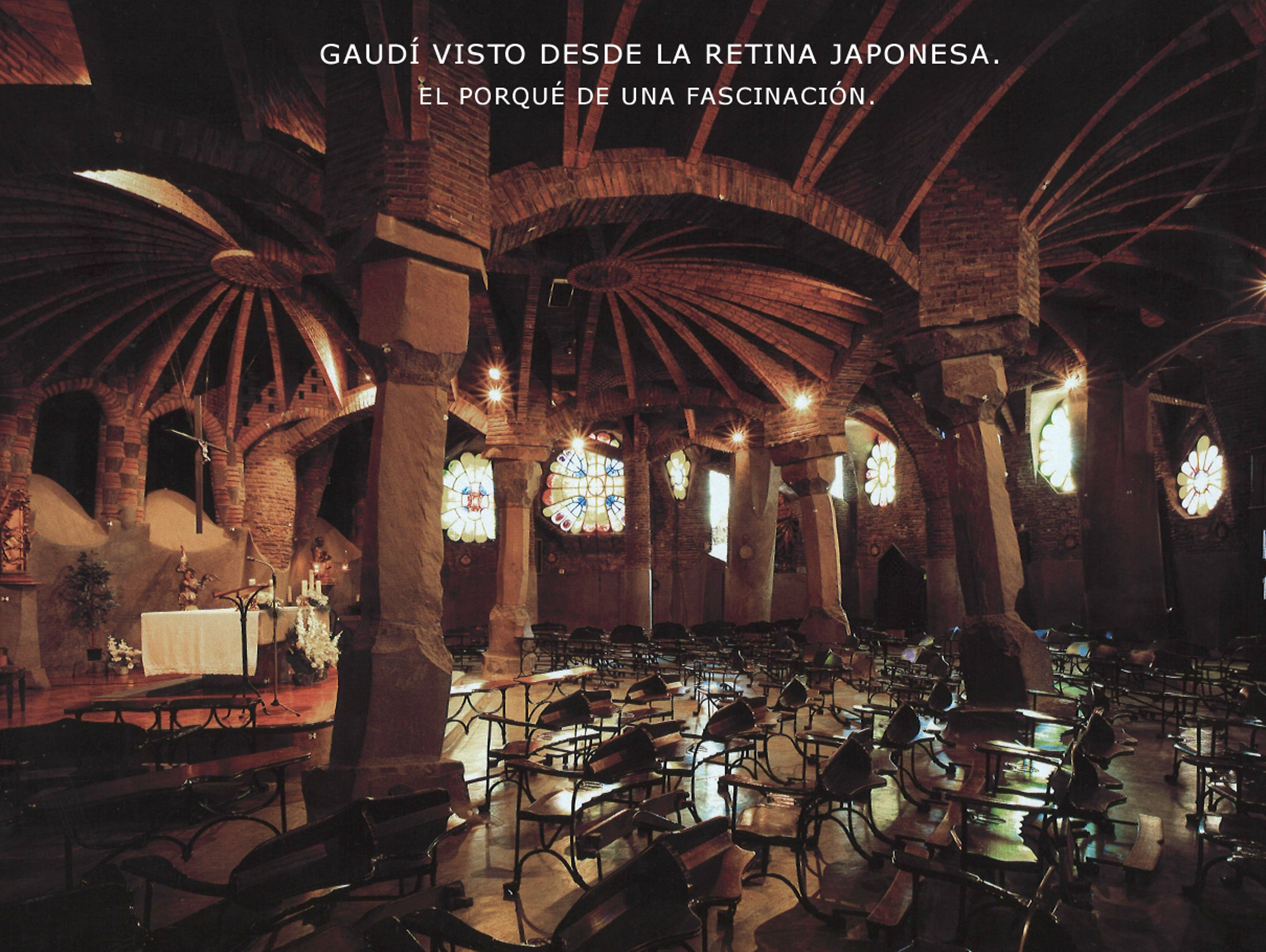 Authors: Joan Abelló Juanpere, Yuji Agematsu, Joan Bassegoda i Nonell, Daniel Giralt-Miracle, Ana Maria Ferrín, Eikoh Hosoe, Kenji Imai, Arata Isozaki, Hiroshi Kitamura, Kan Masuda, José Antonio Millán, Hidetoshi Nasagawa, Oriol Pi de Cabanyes, Manuel Serra, Etsuro Sotoo, Hisao Suzuki, Hiroya Tanaka, Toshiaki Tange, Tokutoshi Torii, Masako Yamaguchi.
Spanish | Catalan
978-84-607899-9-3
24,00€ | Paperback | 29.8 x 21 cm | 253 pp.
OUT OF STOCK
Casa Asia | Barcelona, 2002
Gaudí 2002 Barcelona, Reial Càtedra Gaudí.
24€
This book published by Casa Asia during the International Gaudí Year (2002) which was held in Barcelona, tries to identify the fascination of Japan for the work of this international architect, bringing together different captures of Gaudí's work made by Japanese artists. On one hand, the content refers to the photographic documentation dedicated to Gaudí's work made by the Japanese architect Kenji Imai in 1926. On the other hand, the images of the photographers Takushi Katafuchi and Hisao Suzuki are also collected. Along with the photographs, there are texts that address the work of this Catalan architect written by Japanese and Spanish photographers and specialists, in a sort of intercultural dialogue that gives visibility to the attraction that Gaudí's work has exercised in Japanese culture.
For more information, contact the email [email protected].