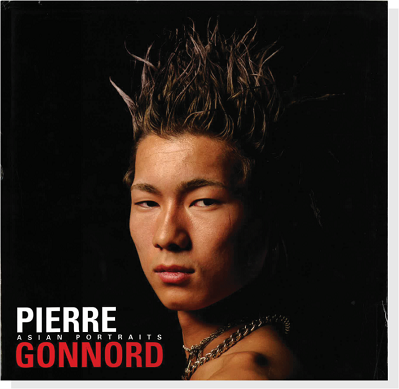 Authors: Menene Gras Balaguer (Ed.), Pierre Gonnord, Ion de la Riva.
Spanish | Catalan | English
84-932950-4-3
48,00€ | Hardcover | 30.5 x 30.5 cm | 236 pp.
OUT OF STOCK
Casa Asia | Barcelona, 2006
Galería Juana de Aizpuru, Institut Français de Barcelona, AFEE (Association Française d'Action Artistique), Embajada de Francia en España, TVE.
48€
The Asian Portraits by Pierre Gonnord were practically unknown until Casa Asia gathered them for an exhibition (2006) and it was, precisely, its unknown character which motivated this monograph's publication. This volume includes images captured by a French photographer living in Spain, who is internationally recognized for his way of approaching photography "from the purity of a language free of artifices". Gonnord has experienced from his very beginnings an attraction to the power of expression which can be seen in the face of certain subjects, often socially excluded and marginalized, whose existence is kept in the gaze of the model captured by the photographer, who at the same time makes us rediscover ourselves by glimpsing the truth of the self. In Pierre Gonnord's Asian portraits one can perceive with some accuracy the force of what Barthes calls punctum. He compares it with an arrow which "comes to pierce him" when he is facing a certain photograph. The severity of the images reproduced deriving from the models of these already absent portraits intensifies the tension between their imaginary life and the death which invokes their absence, what they have been or what they were and will never be again.
For more information, contact the email  [email protected].