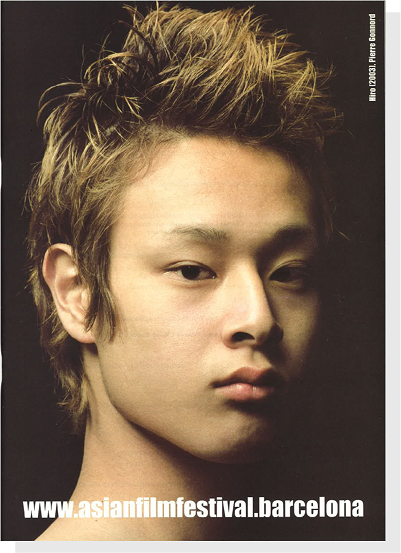 Asian Film Festival Barcelona, 2018. Barcelona | 31 Octubre -11 Noviembre 2018.
Catalan | Spanish | English
12€ | Free during the festival | 24.7 x 34.2 cm | 115 pp.
AVAILABLE
12€
The Asian Film Festival Barcelona | AFFBCN (2018) was held, once again, with a selection of over a hundred films, which has been made among the numerous titles that come to us this year from more than twenty Asian countries. Among them, this year can be found the presence of Macao, unpublished in the festival until this year. The 2018 AFFBCN programming was distributed in the following sections: Official, Official Panorama, Discoveries, Netpac and Special. On the other hand, it is also worth noting that the inclusion of a selection of the awards granted in 2017 by the Asian Film Academy, based in Hong Kong to Asian cinema. With seven of the most representative award-winning titles, a new window opens up to Asian cinema, through which we can see other horizons and scenarios that otherwise we would not have access to. With this edition Casa Asia continues once again with its commitment, so that Barcelona has a festival that reunites the best filmography from the Asian territory, and facilitates public access to the productions of these local geographies in a global world saturated with images, as well as the meeting between professionals from the sector and the film industry. In all cases, it is a cinema that once again offers a contemporary portrait of Asian society, both rural and urban, for all audiences, with drama being the most represented genre.
For more information, contact the email [email protected].