The ASEF-Casa Asia virtual residency will be held online for a period of 8 weeks from August 1 to September 25, 2022, during which the 5 artists from Asia and Europe will co-develop a project on art and climate change with the support of the mentor, Kamini Ramachandran (Singapore), director of MoonShadow Stories and The Storytelling Center, a pioneer in the field of storytelling in Asia. The weekly newspapers will be published on the social networks of ASEF and Casa Asia.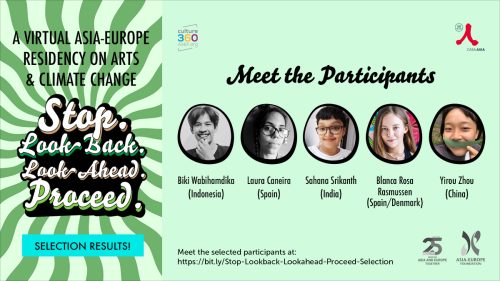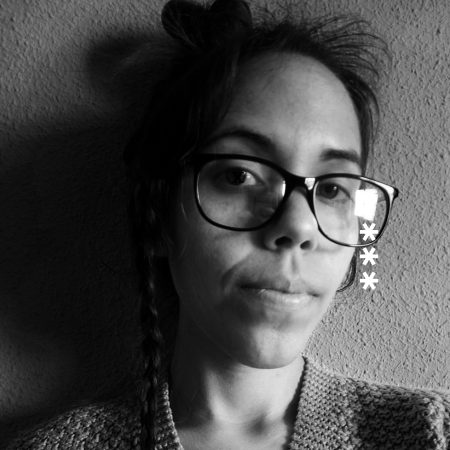 Laura Caneira (1993, Caracas, Venezuela – A Estrada, Galicia) is an illustrator and visual artist whose work dialogues around graphics, territory, and virtual life. After finishing the Degree in Fine Arts (University of Granada, 2015), studying the Master in Illustrated Book and Audiovisual Animation (Universidade de Vigo, 2018), and taking the Deepening Course in Illustration at La Escuela Minúscula (Madrid, 2021), has specialized his work in illustration and graphics. Pixel-art is her main work technique since it allows her to approach a picture's construction as a game and slow down production time. Recently her piece _For Jesus: neither more, nor less_ has been selected for the collective exhibition in the visual arts contest for Galician emerging artists _Novos Valores_. This digital lace of Camariñas was produced after her residence at _A Casa no Alto_, an artistic residence in Camelle, Galicia. Right now she is involved in the project _Utópicas. Art & Territory_, a collective project about the migration experience in Santiago de Compostela.
https://www.instagram.com/lauracaneira/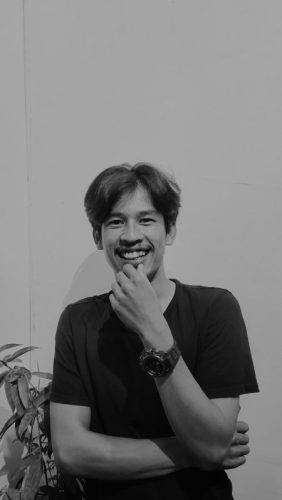 Biki Wabihamdika is a sound artist and traditional music teacher who graduated from Karawitan Art study, Indonesia Institute of The Arts of Padangpanjang. He masters various Minangkabau musical instruments, especially percussion and wind instruments. His projects and works then often talk about sound and its relationship to social conditions in the location where the musical instrument originates. Biki is actively involved with the Gubuak Kopi Community, a community that focuses on research and development of art and media based in Solok City, West Sumatra. Together with Gubuak Kopi, he is actively involved in art practices that are closely related to its society. Now, he lives and works in Solok, West Sumatra.
https://www.instagram.com/biki_wabihamdika/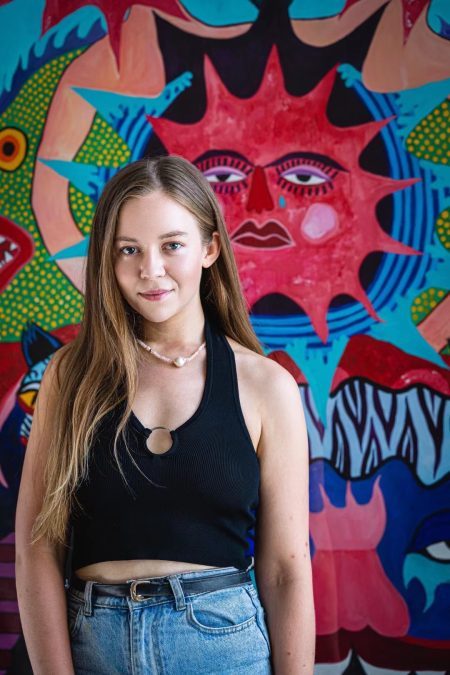 Born in Beijing (b.1994), Blanca Rosa studied at design at BAU Barcelona School of Design and fine arts at the Leith School of Art in Edinburgh. Besides her full-time artistic practice she is also in her fourth year of study at Beijing's Central Academy of Fine Arts (CAFA). Blanca Rosa credits her original style and unique point-of-view to her cross-cultural experiences stemming from her international upbringing. She draws inspiration from the countries and cultures she has explored, adapting elements to create works with subtle yet thoughtful imagery. An artist as well as an activist, Blanca Rosa's work reflects her passionate views on feminism. She enjoys challenging and playing with our perceptions of topics like gender, race and identity politics. Blanca Rosa explores these topics and creates vibrant, dynamic, colorful paintings in her Beijing studio.
https://www.instagram.com/blancamei/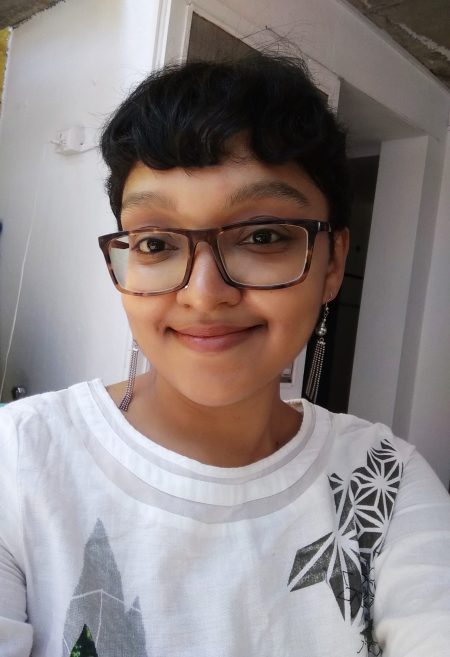 Sahana Srikanth is a visual art practitioner with a diverse practice ranging from painting, film, photography and text based works. She also works in art management and exhibition support. She has produced a publication called 'The Pandemic Times' as part of YCSS, a news-zine on lived experiences during the pandemic for the Young Artist's Safe Space ('YCSS') program by the British Council as part of OSCH ('Our shared cultural heritage') in association with the Indian music experience museum. She has written for Art Fervour, an online website for art lovers. Recently she made the book cover for the 2022 sci-fi anthology published by Pagal Canvas Studio. She has also been part of several mural and public art projects. She is the research assistant for a project on Cubbon park by Suresh Jayaram and for an exhibition on the history of Bangalore by Archana Hande.
https://www.instagram.com/sahanasrikanth_/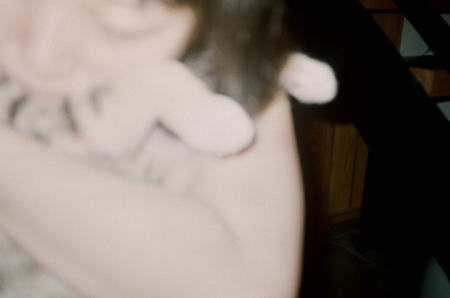 Yirou Zhou was born in 1996 in Sichuan, China. She graduated from Chinese Traditional Painting at Sichuan Fine Arts Institute in 2019 and then went to study Fine Art Media at Slade School of Fine Art, where she got a Distinction Classification MFA Fine Art(2022). She currently based in the UK.
Yirou's practice explores aspects of the human condition and existential states of being through the lens of certain dualities: presence/absence, interior/exterior, visibility/invisibility, knowing/not knowing, mind/body; and emotional states shaped by notions of loss, loneliness, emotional and physical fragility and vulnerability. Photography is the baseline of Yirou's practice, which also includes sounds, video and poetry.
Climate change and global warming caused by human-induced degradation of our planet continues to be a persistent global concern. The climate crisis has intensified even more with the start of the Covid-19 pandemic in 2020. In this context, the transversal role played by arts and culture has been increasingly recognized as a facilitator of sustainable development projects with new narratives through creative practices. The questions that will be raised are the following: What is the place of culture in the climate change discourse and how can artists contribute to addressing this problem? What impact can artists have on the urgent need for awareness and action around the climate change crisis? How can cultural heritage be taken into account in this conversation? Can we and should we rediscover traditional and indigenous practices? These are some of the questions that artists must reflect on when preparing the declaration of residence.
More information:
Dates:
Online Residence: 1 August – 25 September 2022
Presentation of results in a public webinar: October 18, 2022
ASEF CULTURE360: https://culture360.asef.org/news-events/stop-lookback-lookahead-proceed-artists/
Email: [email protected]