Activities
>
Politics and society
The Saló de Cent of the Barcelona City Hall will be the stage, on July 8, of this year's Casa Asia Award ceremony. The winners in its four categories are: the researcher and engineer Tomás Mazón, the Asian LGBTIQ+ activists A. Saurabh Kirpal and Shinta Ratri, the Mondragón business group and the sinologist Dolors Folch.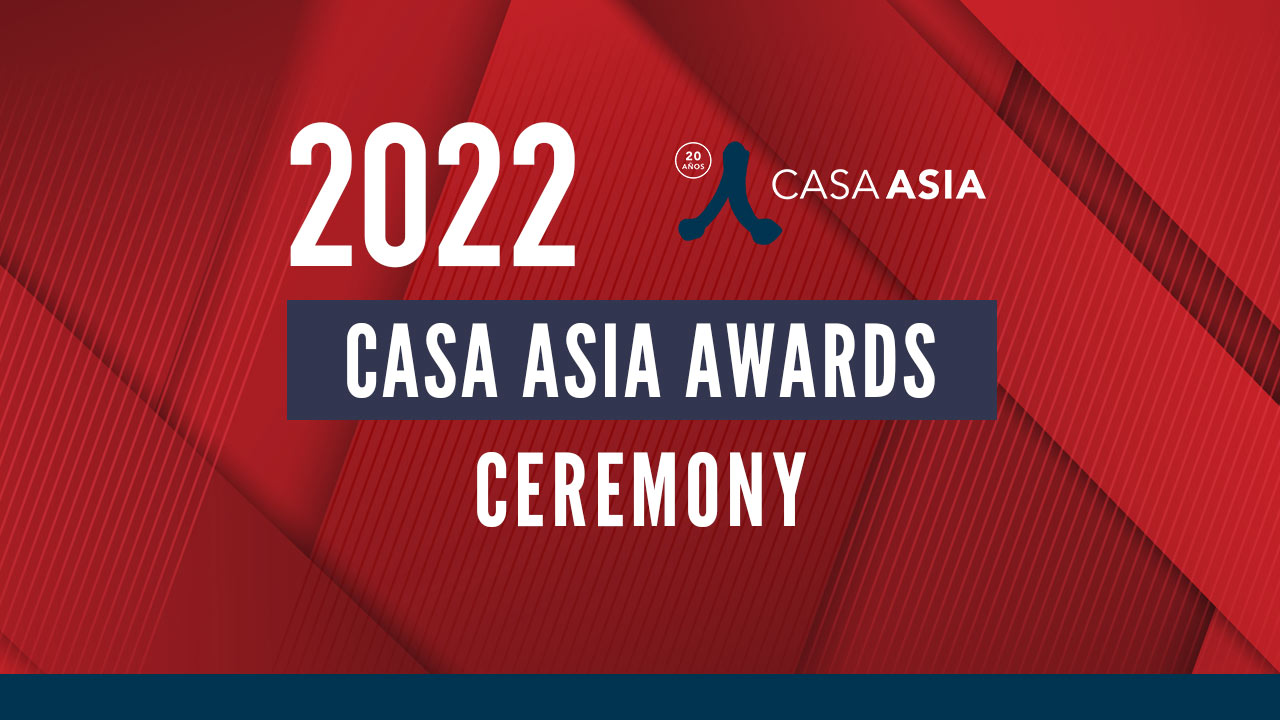 This was decided by the jury, meeting on December 20 after analysing the 47 applications submitted, who granted these four awards based on the following merits:
To Tomás Mazón Serrano, in the category of Culture and Society, for his research and spreading of the expedition of Fernando de Magallanes and Juan Sebastián Elcano, making the First Tour Around the World known to a non-specialized public through the

rutaelcano.com

website, with a new vision based on the original sources.
To Saurabh Kirpal and Shinta Ratri, in the category of Diversity and Sustainable Development, for their contribution to gender equality in Asia and in particular for their struggle, from legal practice and social activism, in favour LGBTIQ+ dignity and rights for people in India and Indonesia.
To Mondragón Corporación Cooperativa, in the Economy and Business category, for its pioneering commitment to Asia and for its corporate philosophy based on the values ​​of social responsibility and integration.
To Dolors Folch Fornesa, in the category of Education and Science, for her academic career, for contributing to the introduction of Asian studies in Spain, and for her more than three decade dedication to the knowledge of Chinese culture.
This award was established for the first time in 2004 with the aim of recognising and spreading the work of individuals and entities, both public and private, that have stood out for their work in the economic, social, educational, cultural or development cooperation fields promoting dignity and human rights in the Asia-Pacific region, and/or contribute or have contributed to promoting knowledge, dialogue and relations between Spain and the Asia-Pacific region.
The 2022 Casa Asia Awards ceremony will include the participation of representatives of the Casa Asia Consortium: Ministry of Foreign Affairs, European Union and Cooperation, Generalitat de Catalunya, Madrid City Council and Barcelona City Council, as well as the attendance of ambassadors of the region of Asia and the Pacific in Spain, among other authorities.
The event can be followed live on Casa Asia's YouTube channel:
08/07/2022
Friday July 8 at 12.30pm CEST
Casa Asia